McCoys by Comfort Communities is an all ages neighborhood and is perfect for first-time buyers. It is located in Peoria, AZ located right in the heart of Peoria at the intersection of W Peoria Ave. and N 73rd Ave. It's a small community with just over 100 homes.
McCoys is close to schools for the kids, shopping for everyone, restaurants for the whole family, and parks to enjoy the fresh air. Park West mall and Peoria Town Center mall are close by to shop. For food there is an abundance of restaurants for every taste, such as Sushi, Mexican, Seafood, American, and fast food. If you are into the newest sports craze, try the Sundance Park Tennis and Pickleball Courts that is just a few blocks away as is Sahuaro Ranch Park in Glendale.
Bring your Furry Family Members!
Pets are welcome upon approval! We are a pet-friendly community with some breed restrictions.
New Amenity Coming Soon!
There will soon be a splashpad play area for kids of all ages.
New Manufactured Homes are here!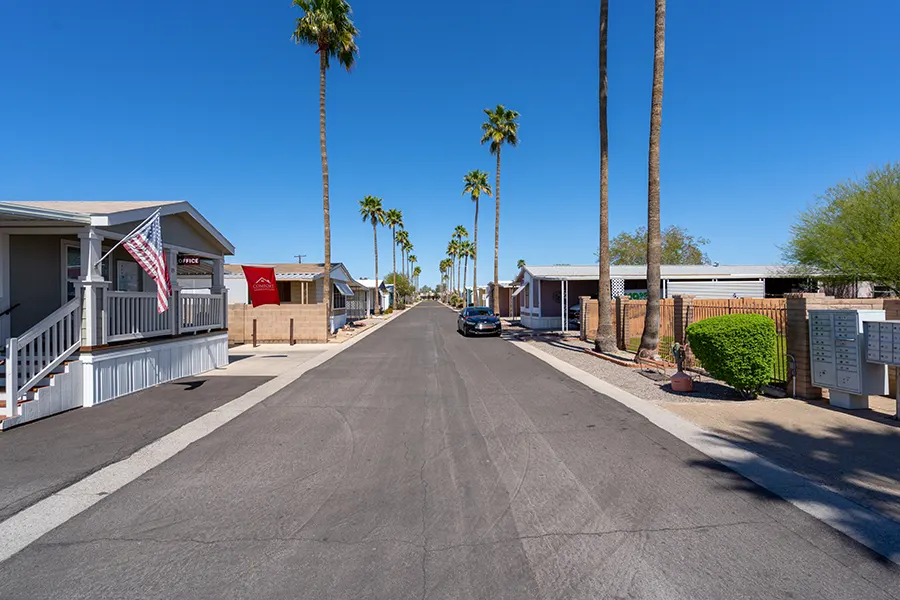 We have several brand-new manufactured homes for sale that are available now. New homes currently listed have 3 bedrooms & 2 starting at $149k. All new mobile homes for sale also feature a modern kitchen with new appliances, recessed lighting, luxury vinyl plank flooring, and light filled open common areas.
Let us help you find your next new manufactured home today so you can live your best life in Peoria, Arizona.
Financing a Manufactured Home
How do you go about financing a manufactured home? With the housing prices and mortgage rates going up, a manufactured home is typically more affordable. While most traditional lenders won't give you a mortgage for a mobile home, there are options available. Contact me and I will walk you through the entire process.
Advantages of a Manufactured Home Community
Living in a manufactured home community can offer several advantages and positive aspects for those who value affordability, community, and a simpler lifestyle, especially for first-time home buyers. There can be a lot of positives of living in a manufactured home community, such as:
Affordability:
Manufactured homes are generally more affordable than traditional houses, making them an attractive option for individuals and families on a budget. The lower upfront cost can allow residents to achieve homeownership with a smaller financial commitment.
Community Atmosphere:
Manufactured home communities often foster a strong sense of community. Residents frequently share common interests and socialize through community events, clubs, and gatherings. This can provide a opportunity for friendship and support.
Maintenance Ease:
Manufactured homes are typically smaller and require less maintenance compared to traditional houses. This can be advantageous for individuals or families who prefer a more manageable living space and don't want to spend excessive time on upkeep.
Simplified Living:
Living in a smaller space can lead to a simpler and more streamlined lifestyle. Many people appreciate the opportunity to downsize and reduce clutter, focusing on the things that truly matter to them.
Proximity to Services:
Mobile home parks are often located in or near urban areas, providing easy access to essential services like shopping, healthcare, and entertainment.
If you are in the market for an affordable home and are thinking of buying contact me today. I will happily show you what is available.