Coming soon to the Market!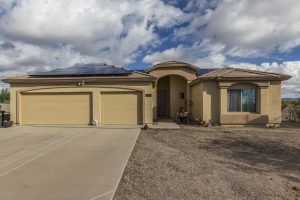 Are you looking for a home with over an acre of land in Wittmann, AZ? Well this is your chance! Schedule a visit to my newest listing at 21414 W Wildflower Lane.
This gorgeous 4 bedroom, 2 bathroom home is just over 2,300 sq. ft and is set on an acre close to downtown. 
Tile and wood floors, granite counter tops, large rooms. Everything in this house is done! Just waiting for you to move in. 
Contact me today to schedule a showing. 
Trackback from your site.